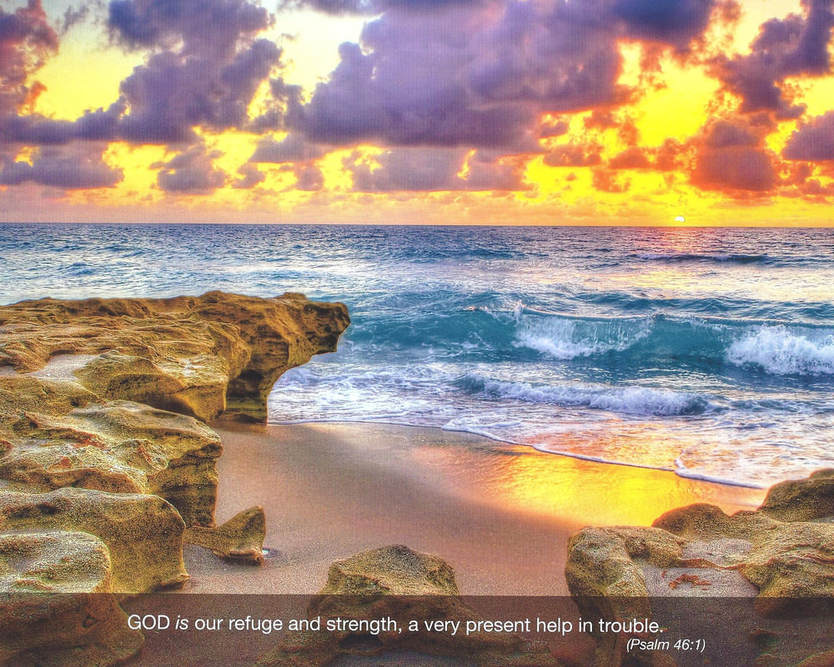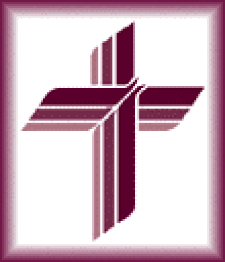 Our Lord calls for us to live in love and service to others. We are called to feed the hungry and to care for the poor. We share our food and clothing with those in need.

PLEASE SUPPORT OUR LOCAL FOOD PANTRIES:

(1) Last year, our Shoreline Food Pantries distributed over one million pounds of food. They served about 10,000 regular families, and many occasional recipients. The need here is greater than you think. According to recent studies, about 10% of families along the Shoreline suffer from food insecurity.

(2) Please remember our Food Pantries rely totally on local donations. They receive no government help or assistance. They need our support.

(3) Therefore, bring your gift of food each week. Your gift of food will help us to feed the hungry in our own area. We collect food donations year-round and have special Food Drives several times a year.

(4) Suggested Food Items Include: Soup, Pasta & Sauce, Rice, Juice, Flour & Sugar, Oatmeal, Peanut Butter & Jelly, Salad Dressing, Cookies, Coffee, Tea & Cocoa, Chili & Beans, Packaged Meals, Canned Vegetables & Fruit, Cereal, Canned Meat & Fish.

(5) Other Suggested Household Items: Pet Food, Soap, Shampoo, Cleaning Supplies, Toothpaste, Toothbrushes, Mouthwash, Laundry Detergent, Trash Bags, Paper Plates, Paper Towels, Napkins, Toilet Paper.

(6) Drop off your Food Donations on Sunday Morning or during the week. Anything that you can donate is welcome.



---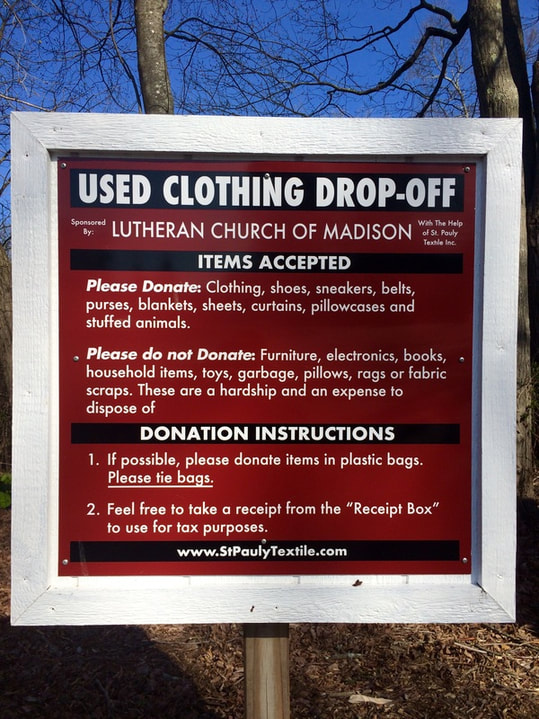 ​USED CLOTHING COLLECTION: We collect pants, shirts, socks, sports uniforms, dresses, skirts, blouses, shoes, sneakers, coats, belts, jackets, sweaters, purses, handbags, linens, blankets, quilts, drapes, curtains, hats, gloves, caps, towels, bed sheets, stuffed animals and other used clothing items.

(1) Every item donated is used to help the poor and needy in the US and around the world. The service organization we work with, St. Pauly Textile, coordinates with national and international agencies to distribute used clothing to those in need. They also help with disaster relief efforts which require a large amount of donated items.

(2) For example, people recovering from major disasters such as hurricanes, flooding, and earthquakes have lost their homes and possessions. They will need clothing and other related items as they recover and rebuild their communities. It is not possible to go out and buy all new clothing for all those effected. Here, our Used Clothing Collection can make a real difference in helping those in need.

(3) Our Collection Shed is now well-known in our community and we have many repeat donors. Each day, dozens of people drive up to make a donation. We are 0currently averaging about 4,500 pounds of donations per month.

(4) In the USA, about 85% of used clothing ends up in a landfill. Most people just throw away these usable clothing items. Our Clothing Shed allows people in our community to recycle and put their used clothing to work in helping someone in need.
​
---